FOOD
Danhostel Skagen offers their guests different types of catering.
Breakfast is offered to everyone, while lunch and dinner are usually offered to groups.
BREAKFAST
A good start to the day, begins with a delicious breakfast.
We serve buffet breakfast every morning, every weekday from 08:00 – 09:30 and from 07:30 – 09:30 on all weekends, holidays and vacations.
The buffet includes 3 kinds of bread, 4 kinds of cold cuts, 2 kinds of cheese, liver pate, eggs, fruit etc.
Price: The breakfast buffet costs DKK 88.00 for adults and DKK 49.00 for children under 11 years.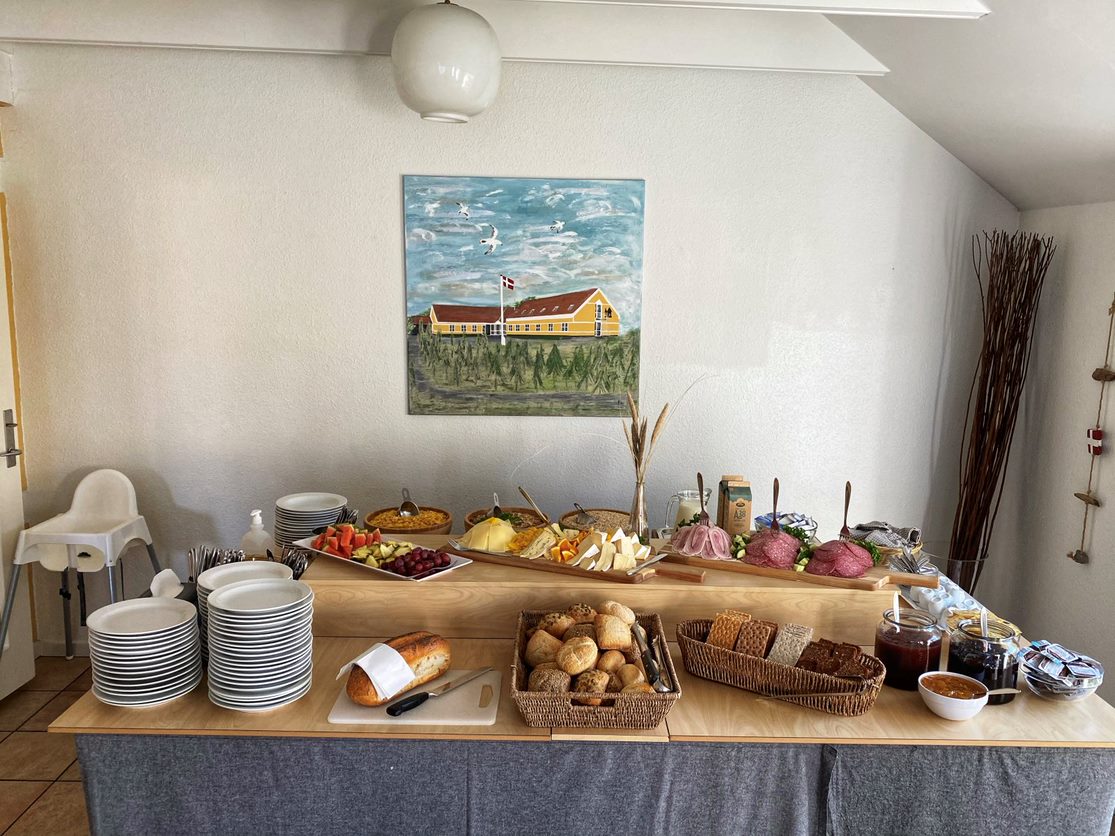 BUTTER-SELF-FOOD PACKAGE
We offer butter-yourself-packed lunch for groups.
Price: DKK 50.00
DINNER
Dinner can be ordered for groups of a minimum of 20 people.
Read more about catering for groups here.